RADO Clothing was started in the year 1994, as a knitting unit by Mr. Appanraj with long term business goal of supply of Ready to Cut Fabric & Garments.
We have started the unit with 12 TSM PMW circular rib knitting machines from Ludhiana. It started to turnout knitted fabric to exporters in Greige condition. By the year 1997 we expanded our factory with additional interlock & jersey knitting machines, with which, our total production capacity of machines have gone to 32 totally.
Over the year which passed progressively and when we stepped into the 21st century i.e by 2000, as we had planned to expand our activity into supply of Greige knitted fabrics to our exporters and to our local markets which is spread all over India.
In the year 2005, where we had set targets for the future to ourselves to expand our production in various types of Knitting Machines, we installed 6 S/J Terrat & Pai-lung Tubular knitting machines of 30, 32 & 34, where we started to supply all variety of Greige, Dyed & Printed fabrics as per our customer requirements with competitive prices and sheer lead time. Since we had lot of local enquiries of garments to be supplied, we studied the market outflow and for the same, we installed 4 open width Knitting machine from Mayer & Cie comprising of 30 & 32 Dia, and we started to supply garments for domestic brands.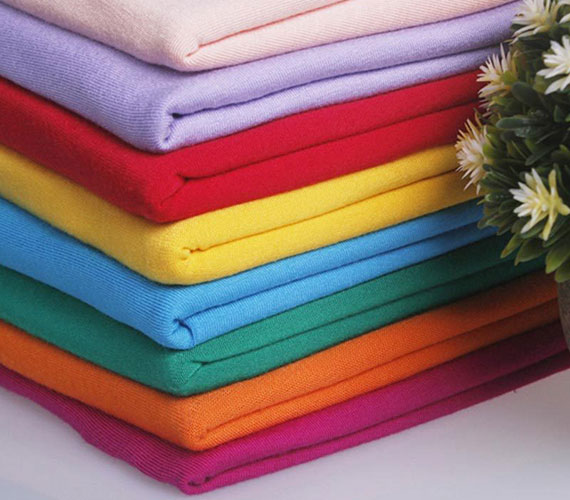 Our Team and Technology
Calibrated youths, with vast skill, and expertise technical people, have a birds eye view on managing quality production.
Competent professionals handle the training of our workforce which in return brings in utmost quality and quantity.
New techniques are adopted every now and then in every aspect of our production, to be competitive in the market.
Labour, management relation stands cordial in all aspects of day to day affairs to the factory, where the work force enjoys all the benefits.
Why Us
We can supply Greige & Dyed Yarn as well as Greige, Dyed Fabric & Printed Fabric of fine class, exclusive superior Quality with sheer lead time to suit the Customer requirements. We are having Tie up with Yarn Mills, Dyers & Printers for a long time and we can get better output & service with shorter lead time.